Top 5 Best Book Covers is monthly meme created by
The Ramblings of a Coffee Addicted Writer
. The rules are simple: on the first Saturday of every month, post your 5 favorite books covers that are being released in the current month!
#1

BEASTLY BONES

Book Series:

Jackaby, Book #1

Author:

William Ritter (Twitter)

Genre(s)

:

YA

, Mystery, Historical Fiction

Release Date:

September, 2015 "I've found very little about private detective R. F. Jackaby to be standard in the time I've known him. Working as his assistant tends to call for a somewhat flexible relationship with reality."
In 1892, New Fiddleham, New England, things are never quite what they seem, especially when Abigail Rook and her eccentric employer R. F. Jackaby are called upon to investigate the supernatural.

First, a vicious species of shape-shifters disguise themselves as a litter of kittens, and a day later, their owner is found murdered with a single mysterious puncture wound. Then in nearby Gad's Valley, now home to the exiled New Fiddleham police detective Charlie Cane, dinosaur bones from a recent dig mysteriously go missing, and an unidentifiable beast starts attacking animals and people, leaving their mangled bodies behind. Charlie calls on Abigail for help, and soon Abigail and Jackaby are on the hunt for a thief, a monster, and a murderer.



#2

SILVER EVE

Book Series:

Guardians of Tarnec, Book #2

Author:

Sandra Waugh (Twitter)

Genre(s)

:

YA, High Fantasy

Release Date:

September 22, 2015

A Healer without home or purpose, seventeen-year-old Evie Carew has found the perfect place to disappear: Rood Marsh. She can easily fade into its vast wilderness of towering reeds; leave behind the growing violence that is claiming her innocent world. Leave behind the tragedy that broke her heart and sent her far from her grandmother, cousin Lark and all she once loved.

But Evie is not alone in the marsh. A seer, a Rider, and Breeders of Chaos all hunt her—for though opposed in objective, her seekers share knowledge she does not: Evie is one of the four Guardians of Tarnec, one who can help save the world from the coming destruction if she can reclaim the stolen amulet of Death. But whether she meets true love or a brutal end on such a journey is a matter of who finds her first.
-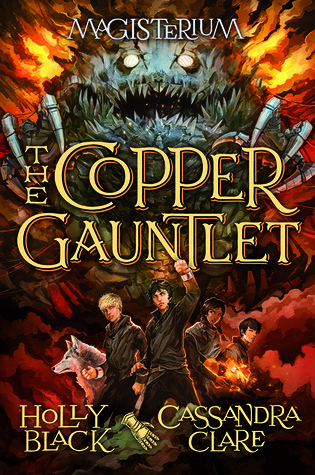 #3

THE COPPER GAUNTLET

Book Series:

Magisterium, Book #2

Author:

Holly Black (Twitter) & Cassandra Clare (Twitter)

Genre(s)

:

Middle Grade, Fantasy, Magic

Release Date:

September 1, 2015

From Holly Black and Cassandra Clare comes the second entry in the New York Times bestselling series that defies what you think you know about the worlds of good and evil.
-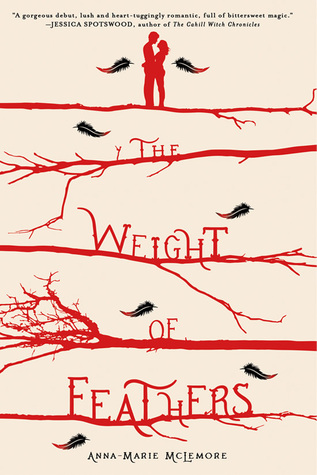 #4

THE WEIGHT OF FEATHERS

Author:

Anna-Marie McLemore (Twitter)

Genre(s)

:

YA, Fantasy, Romance

Release Date:

September 15, 2015




For twenty years, the Palomas and the Corbeaus have been rivals and enemies, locked in an escalating feud for over a generation. Both families make their living as traveling performers in competing shows—the Palomas swimming in mermaid exhibitions, the Corbeaus, former tightrope walkers, performing in the tallest trees they can find.

Lace Paloma may be new to her family's show, but she knows as well as anyone that the Corbeaus are pure magia negra, black magic from the devil himself. Simply touching one could mean death, and she's been taught from birth to keep away. But when disaster strikes the small town where both families are performing, it's a Corbeau boy, Cluck, who saves Lace's life. And his touch immerses her in the world of the Corbeaus, where falling for him could turn his own family against him, and one misstep can be just as dangerous on the ground as it is in the trees.
-
#5

ONE

Author:

Sarah Crossan (Twitter)

Genre(s):

YA, Contemporary, Realistic Fiction

Release Date:

September 15, 2015




Tippi and Grace share everything—clothes, friends . . . even their body. Writing in free verse, Sarah Crossan tells the sensitive and moving story of conjoined twin sisters, which will find fans in readers of Gayle Forman, Jodi Picoult, and Jandy Nelson.

Tippi and Grace. Grace and Tippi. For them, it's normal to step into the same skirt. To hook their arms around each other for balance. To fall asleep listening to the other breathing. To share. And to keep some things private. The two sixteen-year-old girls have two heads, two hearts, and each has two arms, but at the belly, they join. And they are happy, never wanting to risk the dangerous separation surgery.

But the girls' body is beginning to fight against them. And soon they will have to face the impossible choice they have avoided for their entire lives.