Top Ten Tuesday is weekly meme created by
The Broke and the Bookish
, as they are "particularly fond of lists".
Top Ten Tuesday Freebie! Pick your own topic!:
Top Ten Books from my TBR That I'd Most Like To Read
For my topic, I've chosen the top ten books from my TBR that I'd most like to read. I've been using Goodreads to keep track of my TBR for about three years, and it's currently at 233. But, I noticed that the books that read are usually my most recent adds, and not necessarily what would interest me the most. So, I decided on this topic to remind myself of everything that's there. I sorted from oldest to newest, selected the ten books that sounded the most intriguing and here's the result:
GRAFFITI MOON
Author:
Cath Crowley
Genres:
YA, Realistic Fiction
Lucy is in love with Shadow, a mysterious graffiti artist.
Ed thought he was in love with Lucy, until she broke his nose.
Dylan loves Daisy, but throwing eggs at her probably wasn't the best way to show it.
Jazz and Leo are slowly encircling each other.
An intense and exhilarating 24 hours in the lives of four teenagers on the verge: of adulthood, of HSC, of finding out just who they are, and who they want to be.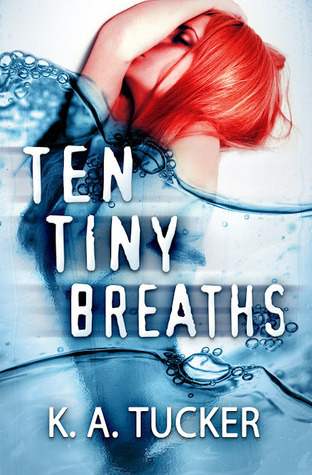 TEN TINY BREATHS
Author
:
K.A. Tucker
Series:
Ten Tiny Breaths
, Book #1
Genres:
New Adult, Contemporary Romance
Kacey Cleary's whole life imploded four years ago in a drunk-driving accident. Now she's working hard to bury the pieces left behind—all but one. Her little sister, Livie. Kacey can swallow the constant disapproval from her born-again aunt Darla over her self-destructive lifestyle; she can stop herself from going kick-boxer crazy on Uncle Raymond when he loses the girls' college funds at a blackjack table. She just needs to keep it together until Livie is no longer a minor, and then they can get the hell out of Grand Rapids, Michigan.
But when Uncle Raymond slides into bed next to Livie one night, Kacey decides it's time to run. Armed with two bus tickets and dreams of living near the coast, Kacey and Livie start their new lives in a Miami apartment complex, complete with a grumpy landlord, a pervert upstairs, and a neighbor with a stage name perfectly matched to her chosen "profession." But Kacey's not worried. She can handle all of them. What she can't handle is Trent Emerson in apartment 1D.
Kacey doesn't want to feel. She doesn't. It's safer that way. For everyone. But sexy Trent finds a way into her numb heart, reigniting her ability to love again. She starts to believe that maybe she can leave the past where it belongs and start over. Maybe she's not beyond repair.
But Kacey isn't the only one who's broken. Seemingly perfect Trent has an unforgivable past of his own; one that, when discovered, will shatter Kacey's newly constructed life and send her back into suffocating darkness.
SING SWEET NIGHTINGALE
Author:
Erica Cameron
Series:
The Dream Wars Saga, Book #1
Genres:
YA, Paranormal, Fantasy
Mariella Teagen hasn't spoken a word in four years.
She pledged her voice to Orane, the man she loves—someone she only sees in her dreams. Each night, she escapes to Paradise, the world Orane created for her, and she sings for him. Mariella never believed she could stay in Paradise longer than a night, but two weeks before her eighteenth birthday, Orane hints that she may be able to stay forever.
Hudson Vincent made a pledge to never fight again.
Calease, the creature who created his dream world, swore that giving up violence would protect Hudson. But when his vow caused the death of his little brother, Hudson turned his grief on Calease and destroyed the dream world. The battle left him with new abilities and disturbing visions of a silent girl in grave danger—Mariella.
Now, Hudson is fighting to save Mariella's life while she fights to give it away. And he must find a way to show her Orane's true intentions before she is lost to Paradise forever.
S.
Author
:
J.J. Abrams & Doug Dorst
Genres:
Mystery Thriller
One book. Two readers. A world of mystery, menace, and desire.
A young woman picks up a book left behind by a stranger. Inside it are his margin notes, which reveal a reader entranced by the story and by its mysterious author. She responds with notes of her own, leaving the book for the stranger, and so begins an unlikely conversation that plunges them both into the unknown.
THE BOOK:
Ship of Theseus
, the final novel by a prolific but enigmatic writer named V. M. Straka, in which a man with no past is shanghaied onto a strange ship with a monstrous crew and launched onto a disorienting and perilous journey.
THE WRITER: Straka, the incendiary and secretive subject of one of the world's greatest mysteries, a revolutionary about whom the world knows nothing apart from the words he wrote and the rumours that swirl around him.
THE READERS: Jennifer and Eric, a college senior and a disgraced grad student, both facing crucial decisions about who they are, who they might become, and how much they're willing to trust another person with their passions, hurts, and fears.
S.
, conceived by filmmaker J. J. Abrams and written by award-winning novelist Doug Dorst, is the chronicle of two readers finding each other in the margins of a book and enmeshing themselves in a deadly struggle between forces they don't understand. It is also Abrams and Dorst's love letter to the written word.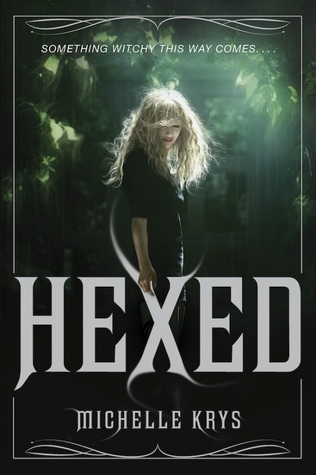 HEXED
Author
:
Michelle Krys
Series:
The Witch Hunter, Book #1
Genres:
YA, Paranormal, Fantasy
If high school is all about social status, Indigo Blackwood has it made. Sure, her quirky mom owns an occult shop, and a nerd just won't stop trying to be her friend, but Indie is a popular cheerleader with a football-star boyfriend and a social circle powerful enough to ruin everyone at school. Who wouldn't want to be her?
Then a guy dies right before her eyes. And the dusty old family Bible her mom is freakishly possessive of is stolen. But it's when a frustratingly sexy stranger named Bishop enters Indie's world that she learns her destiny involves a lot more than pom-poms and parties. If she doesn't get the Bible back, every witch on the planet will die. And that's seriously bad news for Indie, because according to Bishop, she's a witch too.
Suddenly forced into a centuries-old war between witches and sorcerers, Indie's about to uncover the many dark truths about her life—and a future unlike any she ever imagined on top of the cheer pyramid.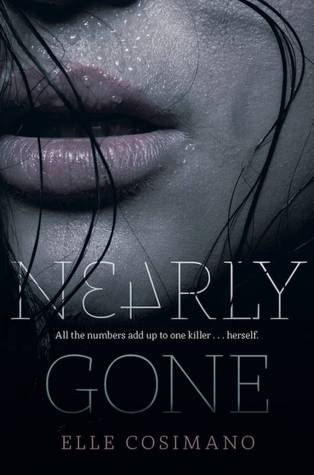 NEARLY GONE
Author
:
Elle Cosimano
Genre:
YA, Mystery Thriller, Paranormal
Nearly Boswell knows how to keep secrets. Living in a DC trailer park, she knows better than to share anything that would make her a target with her classmates. Like her mother's job as an exotic dancer, her obsession with the personal ads, and especially the emotions she can taste when she brushes against someone's skin. But when a serial killer goes on a killing spree and starts attacking students, leaving cryptic ads in the newspaper that only Nearly can decipher, she confides in the one person she shouldn't trust: the new guy at school—a reformed bad boy working undercover for the police, doing surveillance. . . on her.
Nearly might be the one person who can put all the clues together, and if she doesn't figure it all out soon—she'll be next.
Animate Me
Author:
Ruth Clampett
Genre:
Comtemporary Romance
She seemed far beyond his reach…could love draw them together?
For years shy animator Nathan has carried a torch for Brooke, the beautiful and dynamic Director of Development at their animation studio, even creating B-Girl, a comic-book heroine in her likeness. When a new project throws the two of them together, lovestruck Nathan finally seizes his moment – only to find Arnauld, head of the animation studio, claiming exclusive rights to Brooke's affections.
But Nathan, it turns out, is not giving up on his dreams so easily. With inspired determination, he sets out to be the super hero of wooing his girl. Threatened by his persistence, Arnauld plays dirty – only to spark an uprising at the studio that unleashes the sort of havoc only a building full of frustrated animators can create. While Nathan pulls out all the stops to win his B-girl, Brooke has to choose. Should she pursue the sparkling career that has taken her years to build…or follow her heart?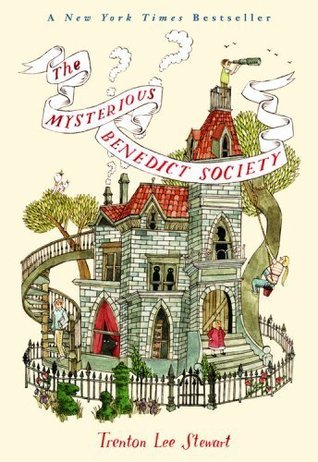 THE MYSTERIOUS BENEDICT SOCIETY
Author:
Trenton Lee Stewart
Series:
The Mysterious Benedict Society, Book #1
Genre:
YA, Mystery, Adventure
"Are you a gifted child looking for special opportunities?"
When this peculiar ad appears in the newspaper, dozens of children enroll to take a series of mysterious, mind-bending tests. (And you, dear reader, can test your wits right alongside them.) But in the end just four very special children will succeed. Their challenge: to go on a secret mission that only the most intelligent and resourceful children could complete. To accomplish it they will have to go undercover at the Learning Institute for the Very Enlightened, where the only rule is that there are no rules.
As our heroes face physical and mental trials beyond their wildest imaginations, they have no choice but to turn to each other for support. But with their newfound friendship at stake, will they be able to pass the most important test of all?
Welcome to the Mysterious Benedict Society.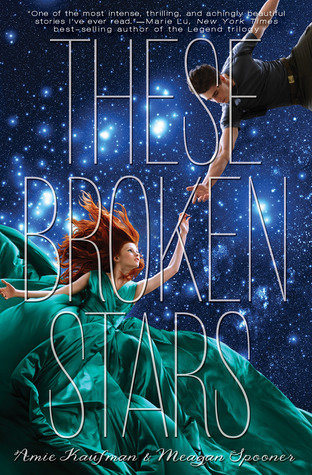 THESE BROKEN STARS
Author:
Amie Kaufman & Meagan Spooner
Series:
Starbound, Book #1
Genre:
YA, Dystopian, Science Fiction
It's a night like any other on board the Icarus. Then, catastrophe strikes: the massive luxury spaceliner is yanked out of hyperspace and plummets into the nearest planet. Lilac LaRoux and Tarver Merendsen survive. And they seem to be alone.
Lilac is the daughter of the richest man in the universe. Tarver comes from nothing, a young war hero who learned long ago that girls like Lilac are more trouble than they're worth. But with only each other to rely on, Lilac and Tarver must work together, making a tortuous journey across the eerie, deserted terrain to seek help.
Then, against all odds, Lilac and Tarver find a strange blessing in the tragedy that has thrown them into each other's arms. Without the hope of a future together in their own world, they begin to wonder—would they be better off staying here forever?
Everything changes when they uncover the truth behind the chilling whispers that haunt their every step. Lilac and Tarver may find a way off this planet. But they won't be the same people who landed on it.
THE 57 LIVES OF ALEX WAYFARE
Author:
M.G. Buehrlen
Author:
Alex Wayfare, Book #1
Genre:
YA, Time Travel, Science Fiction
For as long as 17-year-old Alex Wayfare can remember, she has had visions of the past. Visions that make her feel like she's really on a ship bound for America, living in Jamestown during the Starving Time, or riding the original Ferris wheel at the World's Fair.
But these brushes with history pull her from her daily life without warning, sometimes leaving her with strange lasting effects and wounds she can't explain. Trying to excuse away the aftereffects has booked her more time in the principal's office than in any of her classes and a permanent place at the bottom of the social hierarchy. Alex is desperate to find out what her visions mean and get rid of them.
It isn't until she meets Porter, a stranger who knows more than should be possible about her, that she learns the truth: Her visions aren't really visions. Alex is a Descender – capable of traveling back in time by accessing Limbo, the space between Life and Afterlife. Alex is one soul with fifty-six past lives, fifty-six histories.
Fifty-six lifetimes to explore: the prospect is irresistible to Alex, especially when the same mysterious boy with soulful blue eyes keeps showing up in each of them. But the more she descends, the more it becomes apparent that someone doesn't want Alex to travel again. Ever.
And will stop at nothing to make this life her last.