Each week we will post a characteristic and choose 5 of our favorite cover's with that characteristic.
#5

CHRISTINE

Author:

Stephen King (Twitter)

Genre:

Horror, Triller, Supernatural
A
supernatural tale about girlfriends, boyfriends and a car called Christine.
Christine was eating into his mind, burrowing into his unconscious.
Christine, blood-red, fat, and finned, was twenty. Her promise lay all in her past. Greedy and big, she was Arnie's obsession, a '58 Plymouth Fury. Broken down but not finished.
There was still power in her - a frightening power that leaked like sump oil, staining and corrupting. A malign power that corroded the mind and turned ownership into Possession.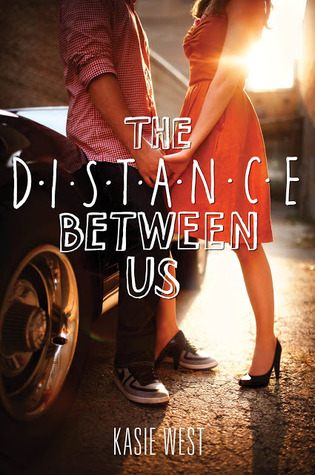 -

#4

THE DISTANCE BETWEEN US

Author:

Kasie West (Twitter)

Genre:

YA, Contemporary, Romance
Seventeen-year-old Caymen Meyers studies the rich like her own personal science experiment, and after years of observation she's pretty sure they're only good for one thing—spending money on useless stuff, like the porcelain dolls in her mother's shop.
So when Xander Spence walks into the store to pick up a doll for his grandmother, it only takes one glance for Caymen to figure out he's oozing rich. Despite his charming ways and that he's one of the first people who actually gets her, she's smart enough to know his interest won't last. Because if there's one thing she's learned from her mother's warnings, it's that the rich have a short attention span. But Xander keeps coming around, despite her best efforts to scare him off. And much to her dismay, she's beginning to enjoy his company.
She knows her mom can't find out—she wouldn't approve. She'd much rather Caymen hang out with the local rocker who hasn't been raised by money. But just when Xander's attention and loyalty are about to convince Caymen that being rich isn't a character flaw, she finds out that money is a much bigger part of their relationship than she'd ever realized. And that Xander's not the only one she should've been worried about.


-
#3

DRIVING LESSONS

Author:

Annameekee Hesik (Twitter

)

Genre:

GLBT, YA, Contemporary

Abbey Brooks has recovered from her end-of-freshman-year heartbreak and has vowed that this year, her sophomore year at Gila High, will be different in every way. Her to-do list: get her driver's license, come out to her mom, get (and keep) a girlfriend, and survive another year of basketball. As always, though, nothing goes according to plan. Who will be there for her as her plans start to unravel? Who will bring her back to life after another round of heartache and betrayal? These remain a mystery—even to Abbey.

But one thing is for sure, she's not confused about who she is. And that is going to make all the difference.
-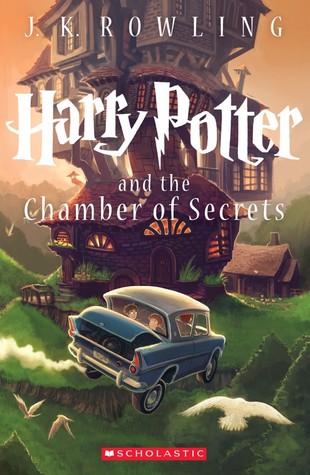 #2

HARRY POTTER AND THE CHAMBER OF SECRETS

Book Series:

Harry Potter, Book #2

Author:

J.K. Rowling (Twitter)

Genre:

YA, Fantasy, Magic, Magic Boarding School

The Dursleys were so mean and hideous that summer that all Harry Potter wanted was to get back to the Hogwarts School for Witchcraft and Wizardry. But just as he's packing his bags, Harry receives a warning from a strange, impish creature named Dobby who says that if Harry Potter returns to Hogwarts, disaster will strike.

And strike it does. For in Harry's second year at Hogwarts, fresh torments and horrors arise, including an outrageously stuck-up new professor, Gilderoy Lockhart, a spirit named Moaning Myrtle who haunts the girls' bathroom, and the unwanted attentions of Ron Weasley's younger sister, Ginny.

But each of these seem minor annoyances when the real trouble begins, and someone — or something — starts turning Hogwarts students to stone. Could it be Draco Malfoy, a more poisonous rival than ever? Could it possibly be Hagrid, whose mysterious past is finally told? Or could it be the one everyone at Hogwarts most suspects… Harry Potter himself!
HOW MY SUMMER WENT UP IN FLAMES

Author:

Jennifer Salvato Doktorski (Twitter)

Genre(s)

:

YA, Contemporary, Road Trip
First she lost her heart. Then she lost her mind. And now she's on a road trip to win back her ex. This debut novel's packed with drama and romance!

To put distance between Rosie and her ex, Rosie's parents send her on a cross-country road trip with responsible, reliable neighbor Matty and his two friends. Forget freedom of the road, Rosie wants to hitchhike home and win back her ex. But her determination starts to dwindle with each passing mile. Because Rosie's spark of anger? It may have just ignited a romance with someone new…