Top 5 Best Book Covers is monthly meme created by
The Ramblings of a Coffee Addicted Writer
. The rules are simple: on the first Saturday of every month, post your 5 favorite books covers that are being released in the current month!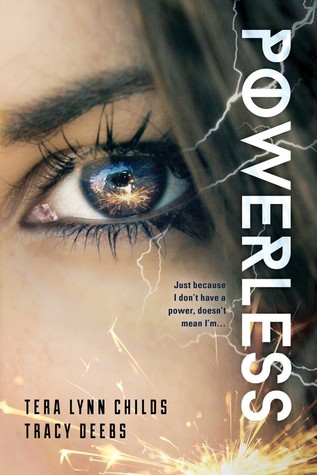 #1

POWERLESS

Book Series:

The Hero Agenda, Book #1

Author:

Tera Lynn Childs (Twitter) & Tracy Deebs

Genre(s)

:

YA

, Science Fiction, Superheroes

Release Date:

June 2, 2015

Kenna is tired of being "normal". The only thing special about her is that she isn't special at all. Which is frustrating in a world of absolutes. Villains, like the one who killed her father, are bad. Heroes, like her mother and best friend, are good. And Kenna, unlike everyone else around her, is completely ordinary— which she hates.

She's secretly working on an experiment that will land her a place among the Heroes, but when a Villain saves her life during a break-in at her lab, Kenna discovers there's a whole lot of gray area when it comes to good and evil and who she can trust.. After all…not all strength comes from superpowers.
#2
AMBER SMOKE
Book Series:
The Escaped, Book #1
Author:
Kristin Cast
(Twitter)
Genre(s)
:
YA, Fantasy, Mythology, Paranormal
Release Date
:
June 9, 2015
There is a world that runs parallel to our own, a world in which the souls of the damned are caged, where they are looked over by the Furies, and where they spend eternity in torment, mirroring the devastation and mayhem they created when alive.
Someone has opened the cage.
The worst of terrors has crossed the barrier that separates our world from theirs, and the Furies send a great, albeit untested warrior—their only son, Alek—to try to bring those souls back. He is young and handsome, headstrong and impulsive, and he won't be able to do it alone.
Eva has grown up, beautiful and beloved, but surrounded by secrets. First, she will be hunted in an ancient feud that will threaten her life. Then, she will become the hunter.
With the police closing in and two worlds on the verge of crumbling around them, Alek and Eva must find each other, discover the limits of their powers, and work together to save everything they hold dear, including one another.

-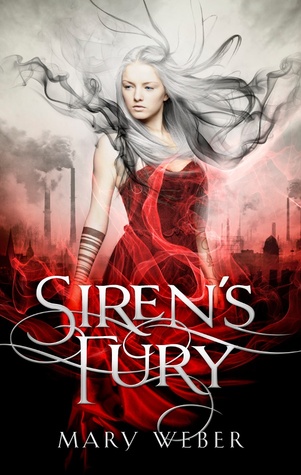 #3

SIREN'S FURY

Book Series:

The Storm Siren Trilogy, Book #2

Author:

Mary Weber (Twitter)

Genre(s)

:

YA, Fantasy, Romance

Release Date:

June 2, 2015

"I thrust my hand toward the sky as my voice begs the Elemental inside me to waken and rise. But it's no use. The curse I've spent my entire life abhorring—the thing I trained so hard to control—no longer exists."

Nym has saved Faelen only to discover that Draewulf stole everything she valued. Now he's destroyed her Elemental storm-summoning ability as well.

When Nym sneaks off with a host of delegates to Bron, Lord Myles offers her the chance for a new kind of power and the whispered hope that it may do more than simply defeat the monster she loathes. But the secrets the Bron people have kept concealed, along with the horrors Draewulf has developed, may require more than simply harnessing a darker ability.

They may require who she is.

Set against the stark metallic backdrop of the Bron kingdom, Nym is faced with the chance to change the future.

Or was that Draewulf's plan for her all along?
-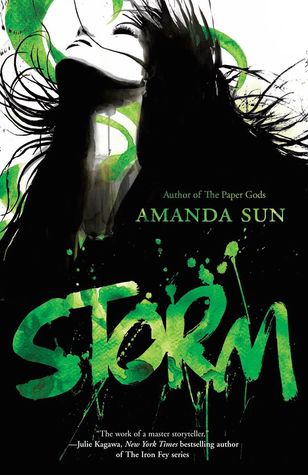 #4

STORM

Book Series:

Paper Gods, Book #3

Author:

Amanda Sun (Twitter)

Genre(s)

:

YA, Fantasy, Mythology

Release Date

:

June 30, 2015

After almost a year in Japan, Katie Greene has finally unearthed the terrible secret behind her boyfriend Tomohiro's deadly ability to bring drawings to life—not only is he descended from Kami, the ancient Japanese gods, but he is the heir to a tragedy that occurred long ago, a tragedy that is about to repeat.

=Even as the blood of a vengeful god rages inside Tomo, Katie is determined to put his dark powers to sleep. In order to do so, she and Tomo must journey to find the three Imperial Treasures of Japan. Gifts from the goddess Amaterasu herself, these treasures could unlock all of the secrets about Tomo's volatile ancestry and quell the ink's lust for destruction. But in order to complete their quest, Tomo and Katie must confront out-of-control Kami and former friend Jun, who has begun his own quest of revenge against those he believes have wronged him. To save the world, and themselves, Katie and Tomo will be up against one of the darkest Kami creations they've ever encountered—and they may not make it out alive.
-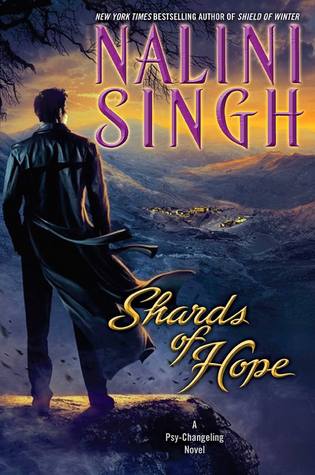 #5

SHARDS OF HOPE

Book Series:

Psy-Changeling, Book #13

Author:

Nalini Singh (Twitter)

Genre(s):

Adult, Urban Fantasy

Release Date:

June 2, 2015




Awakening wounded in a darkened cell, their psychic abilities blocked, Aden and Zaira know they must escape. But when the lethal soldiers break free from their mysterious prison, they find themselves in a harsh, inhospitable landscape far from civilization. Their only hope for survival is to make it to the hidden home of a predatory changeling pack that doesn't welcome outsiders.

And they must survive. A shadowy enemy has put a target on the back of the Arrow squad, an enemy that cannot be permitted to succeed in its deadly campaign. Aden will cross any line to keep his people safe for this new future, where even an assassin might have hope of a life beyond blood and death and pain. Zaira has no such hope. She knows she's too damaged to return from the abyss. Her driving goal is to protect Aden, protect the only person who has ever come back for her no matter what.

This time, even Aden's passionate determination may not be enough—because the emotionless chill of Silence existed for a reason. For the violent, and the insane, and the irreparably broken…like Zaira.