Each week we will post a characteristic and choose 5 of our favorite cover's with that characteristic.
#5

OWL IN THE OFFICE

Book Series:

Animal Ark, Book #11

Author:

Lucy Daniels

Genre:

Children's Books, Fiction
The Welford Animal Shelter has always been a place for homeless and hurt animals. What will happen to the animals if the shelter has to close? Mandy and James organize a huge pet show to raise enough money to keep the shelter open.
-

#4

HOOT OWL

Author:

Sean Taylor

Genre:

Children's Books, Picture Books
Watch out! Hoot Owl is hungry in an offbeat story with deadpan humor and bold, striking illustrations.

Hoot Owl is no ordinary owl. He is a master of disguise! In the blackness of night, he's preparing to swoop on his prey before it can realize his dastardly tricks. Look there—a tasty rabbit for him to eat! Hoot Owl readies his costume, disguising himself as . . . a carrot! Then he waits. The rabbit runs off. Never mind! Surely his next juicy target will cower against such a clever and dangerous creature as he! Kids will hoot at Sean Taylor's deliciously tongue-in-beak narration, belied by the brilliantly comical illustrations of Jean Jullien.


-
#3

THE OWL KEEPER

Author:

Christine Brodien-Jones

Genre:

YA, Dystopian, Middle Grade, Science Fiction

Maxwell Unger has always loved the night. He used to do brave things like go tramping through the forest with his gran after dark. He loved the stories she told him about the world before the Destruction—about nature, and books, and the silver owls. His favorite story, though, was about the Owl Keeper.

According to Max's gran, in times of darkness the Owl Keeper would appear to unite owls and sages against the powers of the dark. Gran is gone now, and so are her stories of how the world used to be. Max is no longer brave. The forest is dangerous, the books Gran had saved have been destroyed, and the silver owls are extinct. At least that's what the High Echelon says. But Max knows better.

Maxwell Unger has a secret. And when a mysterious girl comes to town, he might just have to start being brave again.
-
#2

OWL HOWL

Author:

Stephanie Burgis (Twitter)

Genre:

Children's Books, Picture Books

Little owl is lost! Who can help him dry his tears? Take these rough and tumble tiny books wherever you go! Tuff Books are tear-resistant, easy to clean, and completely safety tested and approved for tiny tuff readers!

Tuff Books are sweet adaptations of picture book favorites and original stories perfect for toddlers.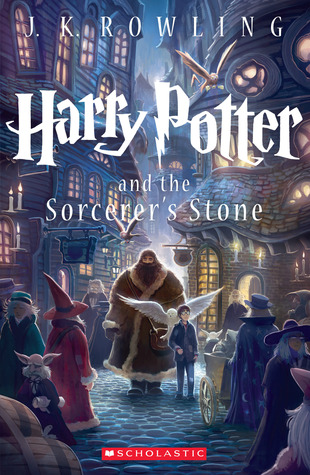 HARRY POTTER AND THE SORCERER'S STONE

Book Series:

Harry Potter, Book #1

Author:

J.K. Rowling (Twitter)

Genre(s)

:

Middle Grade, Fantasy, Magic, Magic Boarding School,
Harry Potter has never played a sport while flying on a broomstick. He's never worn a Cloak of Invisibility, befriended a giant, or helped hatch a dragon. All Harry knows is a miserable life with the Dursleys, his horrible aunt and uncle, and their abominable son, Dudley. Harry's room is a tiny cupboard under the stairs, and he hasn't had a birthday party in ten years.

But all that is about to change when a mysterious letter arrives by owl messenger: a letter with an invitation to a wonderful place he never dreamed existed. There he finds not only friends, aerial sports, and magic around every corner, but a great destiny that's been waiting for him... if Harry can survive the encounter.