Top 5 Best Book Covers is monthly meme created by
The Ramblings of a Coffee Addicted Writer
. The rules are simple: on the first Saturday of every month, post your 5 favorite books covers that are being released in the current month!
#1

MECHANICA

Author:

Tera Lynn Childs (Twitter)

Genre(s)

:

YA

, Steampunk, Fairytale Retold

Release Date:

August 4, 2015
Nicolette's awful stepsisters call her "Mechanica" to demean her, but the nickname fits: she learned to be an inventor at her mother's knee. Her mom is gone now, though, and the Steps have turned her into a servant in her own home.

But on her sixteenth birthday, Nicolette discovers a secret workshop in the cellar and begins to dare to imagine a new life for herself. Could the mysterious books and tools hidden there—and the mechanical menagerie, led by a tiny metal horse named Jules—be the key to escaping her dreary existence? With a technological exposition and royal ball on the horizon, the timing might just be perfect for Nicolette to earn her freedom at last.

Gorgeous prose and themes of social justice and family shine in this richly imagined Cinderella retelling about an indomitable inventor who finds her prince . . . but realizes she doesn't want a fairy tale happy ending after all.
Siberian tiger-shifter Dominec Giroux doesn't play well with others. Horribly scarred by the Organization scientists who killed his family and tried to turn him into their pet assassin, his sanity has been hanging by a thread ever since his escape.
His one reason for living—revenge. But when he snaps during one of the shifters' strikes against the Organization and goes on a killing spree, it doesn't go over so well with his pride mates.

As the only female lieutenant in Lone Pine Pride history, Grace Calaveras has a lot to prove, and a lot on her plate. The last thing she needs to deal with is Dominec's brand of crazy, but until she can get him under control, she's his babysitter.

It would take a miracle for these two to find common ground, but when they're sent on a mission that could impact the future of every shifter in the world, lioness and tiger form an uneasy alliance…and unleash an attraction that could be their salvation. If it doesn't destroy them both.

-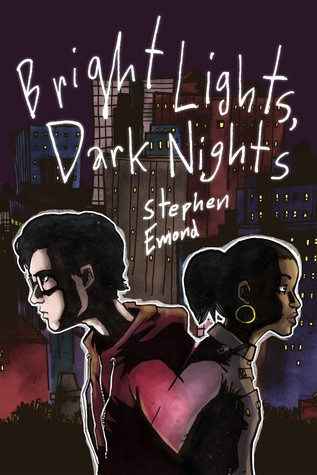 #3

BRIGHT LIGHTS, DARK NIGHTS

Author:

Stephen Emond (Twitter)

Genre(s)

:

YA, Graphic Novels

Release Date:

August 11, 2015




A story about first love, first fights, and finding yourself in a messed up world, from the acclaimed author of Happyface.
Walter Wilcox has never been in love. That is, until he meets Naomi, and sparks, and clever jokes, fly. But when his cop dad is caught in a racial profiling scandal, Walter and Naomi, who is African American, are called out at school, home, and online. Can their bond (and mutual love of the Foo Fighters) keep them together?

With black-and-white illustrations throughout and a heartfelt, humorous voice, Bright Lights, Dark Nights authentically captures just how tough first love can be...and why it's worth fighting for.
-
#4

THE CREEPING

Author:

Alexandra Sirowy (Twitter)

Genre(s)

:

YA, Mystery Thriller, Horror

Release Date:

August 18, 2015




Twelve years ago Stella and Jeanie vanished while picking strawberries. Stella returned minutes later, with no memory of what happened. Jeanie was never seen or heard from again.

Now Stella is seventeen, and she's over it. She's the lucky one who survived, and sure, the case is still cloaked in mystery—and it's her small town's ugly legacy—but Stella is focused on the coming summer. She's got a great best friend, a hookup with an irresistibly crooked smile, and two months of beach days stretching out before her.

Then along comes a corpse, a little girl who washes up in an ancient cemetery after a mudslide, and who has red hair just like Jeanie did. Suddenly memories of that haunting day begin to return, and when Stella discovers that other red-headed girls have gone missing as well, she begins to suspect that something sinister is at work.

And before the summer ends, Stella will learn the hard way that if you hunt for monsters, you will find them.
-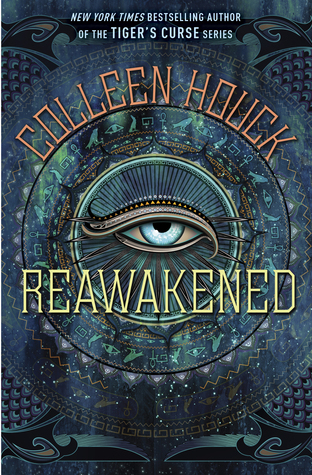 #5

REAWAKENED

Book Series:

The Reawakened, Book #1

Author:

Colleen Houck (Twitter)

Genre(s):

YA, Fantasy, Mythology

Release Date:

August 25, 2015




When seventeen-year-old Lilliana Young enters the Metropolitan Museum of Art one morning during spring break, the last thing she expects to find is a live Egyptian prince with godlike powers, who has been reawakened after a thousand years of mummification.

And she really can't imagine being chosen to aid him in an epic quest that will lead them across the globe to find his brothers and complete a grand ceremony that will save mankind.

But fate has taken hold of Lily, and she, along with her sun prince, Amon, must travel to the Valley of the Kings, raise his brothers, and stop an evil, shape-shifting god named Seth from taking over the world.