Top 5 Best Book Covers is monthly meme created by
The Ramblings of a Coffee Addicted Writer
. The rules are simple: on the first Saturday of every month, post your 5 favorite books covers that are being released in the current month!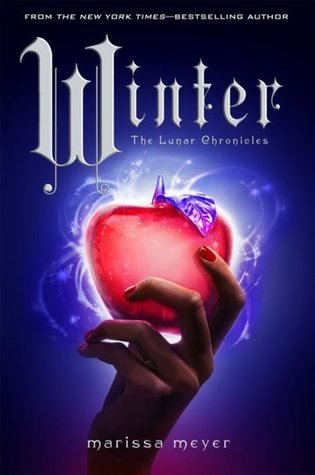 #1

WINTER

Book Series:

The Lunar Chronicles, Book #4

Author:

Marissa Meyer (Twitter)


Genre(s):

YA, Fairytale Retold, Dystopian

Release Date:

November 10, 2015

Princess Winter is admired by the Lunar people for her grace and kindness, and despite the scars that mar her face, her beauty is said to be even more breathtaking than that of her stepmother, Queen Levana.
Winter despises her stepmother, and knows Levana won't approve of her feelings for her childhood friend–the handsome palace guard, Jacin. But Winter isn't as weak as Levana believes her to be and she's been undermining her stepmother's wishes for years. Together with the cyborg mechanic, Cinder, and her allies, Winter might even have the power to launch a revolution and win a war that's been raging for far too long.
Can Cinder, Scarlet, Cress, and Winter defeat Levana and find their happily ever afters?



#2

THE BAZAAR OF BAD DREAMS: STORIES

Author:

Stephen King

Genre(s):

Horror, Short Stories, Fiction

Release Date:

November 3, 2015

A thrilling collection of twenty stories - some brand new, some published in magazines, all entirely brilliant and assembled in one book for the first time - with a wonderful bonus: in addition to his introduction to the whole collection, King gives readers a fascinating introduction to each story with autobiographical comments on their origins and motivation...
The No. 1 bestselling writer has dazzled readers with his genius as a writer of novellas and short story fiction since his first collection Night Shift was published. He describes the nature of the form in his introduction to the book: 'There's something to be said for a shorter, more intense experience. It can be invigorating, sometimes even shocking, like...a beautiful curio for sale laid out on a cheap blanket at a street bazaar.'
In The Bazaar of Bad Dreams there is a curio for every reader - a man who keeps reliving the same life, repeating the same mistakes over and over again, a columnist who kills people by writing their obituaries, a poignant tale about the end of the human race and a firework competition between neighbours which reaches an explosive climax. There are also intriguing connections between the stories; themes of morality, guilt, the afterlife and what we would do differently if we could see into the future or correct the mistakes of the past.
Effervescent yet poignant, juxtaposing the everyday against the unexpected, these stories comprise one of King's finest gifts to his constant reader as well as to those fascinated by the autobiographical insights in his celebrated non-fiction title On Writing.
'I made them especially for you', says King. 'Feel free to examine them, but please be careful. The best of them have teeth.'
-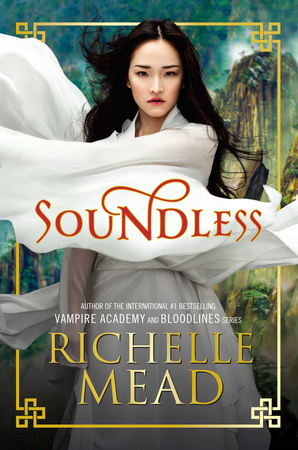 #3
SOUNDLESS
Genre(s):

YA, Fantasy, Mythology
Release Date:

November 10, 2015
For as long as Fei can remember, there has been no sound in her village, where rocky terrain and frequent avalanches prevent residents from self-sustaining. Fei and her people are at the mercy of a zipline that carries food up the treacherous clifŸs from Beiguo, a mysterious faraway kingdom.
When villagers begin to lose their sight, deliveries from the zipline shrink and many go hungry. Fei's home, the people she loves, and her entire existence is plunged into crisis, under threat of darkness and starvation.
But soon Fei is awoken in the night by a searing noise, and sound becomes her weapon.
-
#4

BORN OF BETRAYAL

Book Series:

The League: Nemesis Rising, Book #9

Author:

Sherrilyn Kenyon (Twitter)


Genre(s):

Adult, Paranormal Romance, Science Fiction

Release Date:

November 3, 2015

Years ago, family loyalty caused Fain Hauk to give up everything he loved: His military career. His planet. His fiancée. Even his name.
Now decades later, everything has changed. He's built a new life out of the ashes of his old, and he's vowed to never let anything threaten his loved ones again.
But when old enemies align themselves with new ones, he's caught in the middle of a brutal war. And when fate throws his former fiancée back into his world and she has her own agenda that includes taking his head for what he did to her years ago, more than just his life is at stake. The fate of the Ichidian universe and that of his brothers-in-arms hangs in the balance. Winner take all.
It's killed or be killed, and never has the battle been more fierce…
Or more fun.
-
#5

WILD CAT

Book Series:

Leopard People, Book #8

Author:

Christine Feehan (Twitter)

Genre(s):

Romance, Paranormal, Fantasy

Release Date:

November 24, 2015




A simple request for Siena Arnotto: deliver a gift to her grandfather's friend. One look at Elijah Lospostos, hard-bodied and stripped to the waist, and Siena succumbs to a feline stirring she never felt before, and to Elijah's reckless and pleasurable demands. But when that pulse-throbbing moment ends in the murder of an unexpected intruder, Elijah accuses the shaken and confused Siena of setting him up.

Then Siena discovers the truth of her Leopard heritage, of the secrets in her grandfather's inner circle, and the sinister plot of revenge that has put her in jeopardy. When Siena's grandfather is assassinated, she realizes the only man she can trust is Elijah. Now as her Leopard rises from within, Siena and Elijah share not only an animal instinct for survival—but a desire so raw and wild it may be the only thing that can save them.