Top 5 Best Book Covers is monthly meme created by
The Ramblings of a Coffee Addicted Writer
. The rules are simple: on the first Saturday of every month, post your 5 favorite books covers that are being released in the current month!
#1

THE YEAR OF LIGHTNING

Book Series:

The Time Shift Trilogy, Book #1

Author:

Ryan Dalton (Twitter)


Genre(s):

YA, Fantasy, Retellings


Release Date:

December 8, 2015
When 15-year-old twins Malcolm and Valentine Gilbert moved to a new town, they never imagined that the old house across the street could bring them so much trouble. A secret machine has reawakened inside, with the power to pierce time itself.
Meanwhile, lightning storms are breaking out all over town. They're getting worse every week, and seem to enjoy striking kids who just want to pass science class and mind their own business. When Malcolm and Valentine discover a connection between the house and the storms, their situation goes from mysterious to crazy stupid dangerous. Someone is controlling the great machine, and their purpose is nearly complete.
In a race against time, the twins must uncover the chilling plan, the mastermind behind it, and the force that's driving the deadly storms. They'll hunt a powerful enemy that threatens their town's existence, and the only clues are written in the sky.
Rebels, royals, and monsters wage war over the Mytican throne in the shocking fourth book of the Falling Kingdoms series, from New York Times bestselling author Morgan Rhodes.
CLEO
: Reeling after a bloody showdown in Limeros ending with Amara's abduction of the water crystal, and a vacancy in the Mytican throne, Princess Cleo must cast aside her feelings and look toward her kingdom with the eyes of a Queen.
MAGNUS
: With the kingdom in chaos, Princess Lucia still missing and quite possibly in danger, and a shocking realization about Cleo, the steely prince is once again torn between love and duty, leaving him wondering whether he's strong enough to rule his people.
LUCIA
: The young sorcercess has had her vengeance after the cruel death of her first and only love. Heartbroken and unable to trust anyone, she allies with the awoken Fire god, who also seeks revenge.
JONAS
: After escaping death by the skin of his teeth, the defeated rebel—along with a mysterious stranger–leader reunites with Princess Cleo, only to find himself a mere pawn in a dangerous hunt for the elusive Kindred.
KING GAIUS
: Abandoned by Melenia and betrayed by his own children, Gaius flees Mytica and sails to Kraeshia, where he attempts to ally with the famously brutal emperor across the Silver Sea.
-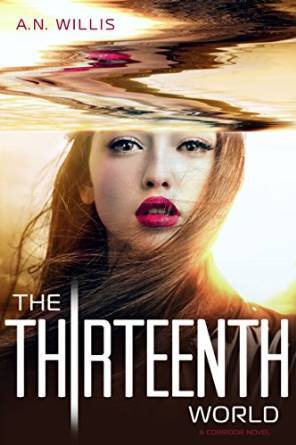 #3
THE THIRTEENTH WORLD
Genre(s):

YA, Science Fiction
Release Date:
December 29, 2015
Time is running out for Stel Alaster. The Corridor, the only portal between First and Second Earth, is failing and the barriers between all twelve worlds are thinning. Using her unique ability to travel through the multiverse, Stel sets out to save the Corridor . . . and ends up discovering a mysterious new world.
In the sequel to The Corridor, will the thirteenth world hold the key to the Corridor's secrets? Or will the portal implode and take every last universe down with it?
-
#4

SLAVEMAKERS


Author:

Joseph Wallace (Twitter)


Genre(s):

Fantasy, Science Fiction, Thriller


Release Date:

December 1, 2015
The new post-apocalyptic thriller from the author of Invasive Species

IT'S THEIR TERRITORY NOW.
Twenty years ago, venomous parasitic wasps known as "thieves" staged a massive, apocalyptic attack on another species—Homo sapiens—putting them on the brink of extinction.
But some humans did survive. The colony called Refugia is home to a population of 281, including scientists, a pilot, and a tough young woman named Kait. In the African wilderness, there's Aisha Rose, nearly feral, born at the end of the old world. And in the ruins of New York City, there's a mysterious, powerful boy, a skilled hunter, isolated and living by his wits.
As the survivors journey through the wastelands, they will find that they are not the only humans left on earth. Not by a long shot.
But they may be the only ones left who are not under the thieves' control...
-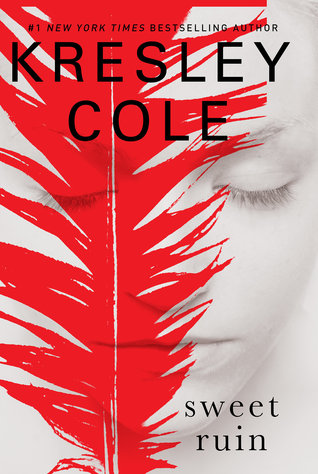 #5

SWEET RUIN

Book Series:

Immortals After Dark, Book #15

Author:

Kresley Cole (Twitter)

Genre(s):

Paranormal Romance, Urban Fantasy

Release Date:

December 1, 2015




A foundling raised in a world of humans

Growing up, orphaned Josephine didn't know who or what she was—just that she was "bad," an outcast with strange powers. Her baby brother Thaddeus was as perfect as she was flawed; protecting him became her entire life. The day he was taken away began Jo's transition from angry girl…to would-be superhero…to enchanting, ruthless villain.

A lethally sensual enforcer on a mission

A threat to the Møriør has brought archer Rune the Baneblood to the mortal realm to slay the oldest living Valkyrie. Whether by bow or in bed, he never fails to eliminate his target. Yet before he can strike, he encounters a vampiric creature whose beauty conceals a black heart. With one bite, she pierces him with aching pleasure, taking his forbidden blood—and jeopardizing the secrets of his brethren.

A boundless passion that will lead to sweet ruin…

Could this exquisite female be a spy sent by the very Valkyrie he hunts? Rune knows he must not trust Josephine, yet he's unable to turn her away. Despite his millennia of sexual conquests, he can't ignore the unfamiliar longing she arouses deep within him. When Jo betrays the identity of the one man she will die to protect, she and Rune become locked in a treacherous battle of wills that pits ultimate loyalty against unbridled lust.