Top Ten Tuesday is weekly meme created by
The Broke and the Bookish
, as they are "particularly fond of lists".
Top Ten 2014 Releases I Meant To Read But Didn't Get To
This list could be massive! But these are the books I was genuinely excited for but never got to. I spent much of 2014 revisiting my most beloved series from beginning to end. Especially the Harry Dresden series. I marathoned that 15-book series, and almost started from the beginning again. YEP, I was cray cray for rereading in 2014. But in 2015, these books right here, shall be read. Oh yes, they shall be read: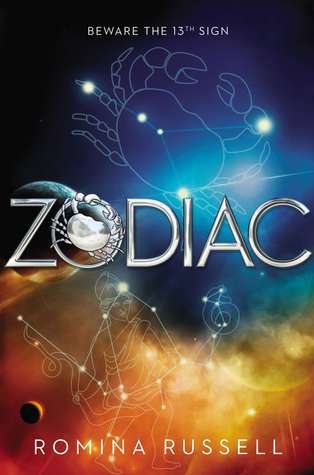 ZODIAC

Book Series::

Zodiac, Book #1

Author::

Romina Russell (Twitter)

Genre(s)::

YA, Fantasy, Science Fiction, Astrology, Mythology




At the dawn of time, there were 13 Houses in the Zodiac Galaxy. Now only 12 remain….


Rhoma Grace is a 16-year-old student from House Cancer with an unusual way of reading the stars. While her classmates use measurements to make accurate astrological predictions, Rho can't solve for 'x' to save her life—so instead, she looks up at the night sky and makes up stories.

When a violent blast strikes the moons of Cancer, sending its ocean planet off-kilter and killing thousands of citizens—including its beloved Guardian—Rho is more surprised than anyone when she is named the House's new leader. But, a true Cancerian who loves her home fiercely and will protect her people no matter what, Rho accepts.

Then, when more Houses fall victim to freak weather catastrophes, Rho starts seeing a pattern in the stars. She suspects Ophiuchus—the exiled 13th Guardian of Zodiac legend—has returned to exact his revenge across the Galaxy. Now Rho—along with Hysan Dax, a young envoy from House Libra, and Mathias, her guide and a member of her Royal Guard—must travel through the Zodiac to warn the other Guardians.

But who will believe anything this young novice says? Whom can Rho trust in a universe defined by differences? And how can she convince twelve worlds to unite as one Zodiac?
WHY I PICKED IT::
L-O-V-E Astrology. I am an Aquarius -- a proud Aquarius (however, not in this universe, however, but I digress). So as soon as I read the synopsis, I was all over it. Granted, this book released last month, so it's not too bad I haven't read it yet. Besides the astrology angle, it sounds like a well-developed world. So ready to dive in.
SHIELD OF WINTER

Book Series::

Psy-Changeling, Book #13

Author::

Nalini Singh (Twitter)

Genre(s)::

Adult, Urban Fantasy, Shapeshifters, Psy

Assassin. Soldier. Arrow. That is who Vasic is, who he will always be. His soul drenched in blood, his conscience heavy with the weight of all he's done, he exists in the shadows, far from the hope his people can almost touch—if only they do not first drown in the murderous insanity of a lethal contagion. To stop the wave of death, Vasic must complete the simplest and most difficult mission of his life.

For if the Psy race is to survive, the empaths must wake…

Having rebuilt her life after medical "treatment" that violated her mind and sought to stifle her abilities, Ivy should have run from the black-clad Arrow with eyes of winter frost. But Ivy Jane has never done what she should. Now, she'll fight for her people, and for this Arrow who stands as her living shield, yet believes he is beyond redemption. But as the world turns to screaming crimson, even Ivy's fierce will may not be enough to save Vasic from the cold darkness…
WHY I PICKED IT::
Harry Dresden put a spell on me. That's the only explainable reason for me not reading this. Oh, well, there's also the devastatingly beautiful masterpiece that is Heart of Obsidian. Still haunted by that one. But Vasic, OMG, I love him. I have been waiting for this one. Will finish soon..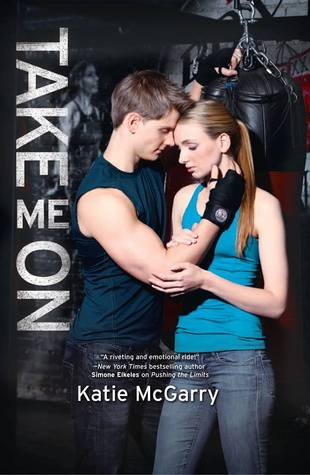 TAKE ME ON

Book Series::

Pushing the Limits, Book #4

Author::

Katie McGarry (Twitter)

Genre(s)::

New Adult, Contemporary Romance, Realistic Fiction


Champion kickboxer Haley swore she'd never set foot in the ring again after one tragic night. But then the guy she can't stop thinking about accepts a mixed martial arts fight in her honor. Suddenly, Haley has to train West Young. All attitude, West is everything Haley promised herself she'd stay away from. Yet he won't last five seconds in the ring without her help.

West is keeping a big secret from Haley. About who he really is. But helping her-fighting for her-is a shot at redemption. Especially since it's his fault his family is falling apart. He can't change the past, but maybe he can change Haley's future.

Hayley and West have agreed to keep their relationship strictly in the ring. But as an unexpected bond forms between them and attraction mocks their best intentions, they'll face their darkest fears and discover love is worth fighting for.


WHY I PICKED IT::

This series was my first New Adult book, and thank the gods for that, because McGarry is a NA genius! I've fallen in love with each couple, and this one is next in the queue. I took a peek at the library and got sucked in.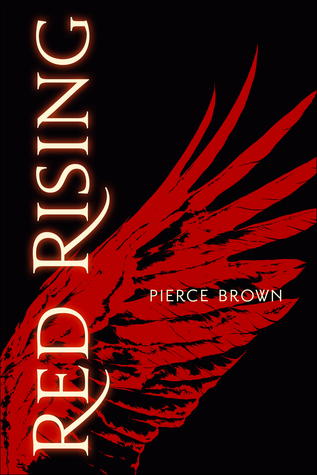 RED RISING

Book Series::

Red Rising Trilogy, Book #1

Author::

Pierce Brown (Twitter)

Genre(s)::

Science Fiction, Dystopian




The Earth is dying. Darrow is a Red, a miner in the interior of Mars. His mission is to extract enough precious elements to one day tame the surface of the planet and allow humans to live on it. The Reds are humanity's last hope.

Or so it appears, until the day Darrow discovers it's all a lie. That Mars has been habitable - and inhabited - for generations, by a class of people calling themselves the Golds. A class of people who look down on Darrow and his fellows as slave labour, to be exploited and worked to death without a second thought.

Until the day that Darrow, with the help of a mysterious group of rebels, disguises himself as a Gold and infiltrates their command school, intent on taking down his oppressors from the inside. But the command school is a battlefield - and Darrow isn't the only student with an agenda.




WHY I PICKED IT::

I got surprised with a mailed copy of this book, never found out from whom it was sent. But, it got lost in the many piles of books I have in my apartment, car and elsewhere. Haven't recovered it yet -- true story...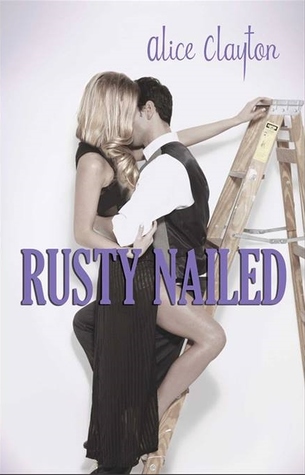 RUSTY NAILED

Book Series::

Cocktail, Book #2

Author::

Alice Clayton (Twitter)

Genre(s)::

Adult

,

Contemporary Romance, Humor

In this sequel to

Wallbanger

, the second book in the Cocktail series, fan favorites Caroline and Simon negotiate the rollercoaster of their new relationship while house-sitting in San Francisco.
Playing house was never so much fun—or so confusing. With her boss on her honeymoon, Caroline's working crazy long hours to keep the interior design company running—especially since she's also the lead designer for the renovation of a gorgeous old hotel on Sausalito. So with her hotshot photographer boyfriend gallivanting all over the world for his job, she and Simon are heavy-duty into "absence makes the heart grow fonder" mode. Neither has any complaints about the great reunion sex, though! Then Simon decides he's tired of so much travelling, and he's suddenly home more. A lot more. And wanting Caroline home more, too. Though their friends' romantic lives provide plenty of welcome distraction, eventually Caroline and Simon have to sort their relationship out. Neither wants "out of sight, out of mind," but can they create their own happy mid-ground cliché?
WHY I PICKED IT::
Wallbanger was HILARIOUS and I had no idea it was part of a series. I stumbled across this late in the year and haven't got around to it. It's a shoe-in for 2015!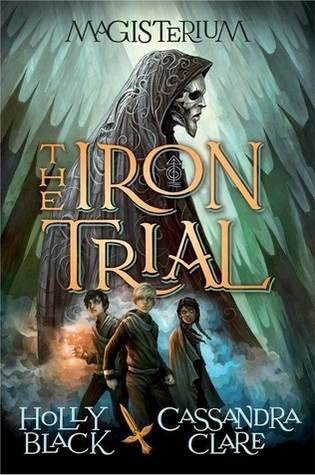 THE IRON TRIAL

Book Series::

Magisterium, Book #1

Authors::

Cassandra Clare (Twitter) & Holly Black

Genre(s)::

Middle Grade, Magic, Paranormal




All his life, Call has been warned by his father to stay away from magic. If he succeeds at the Iron Trial and is admitted into the Magisterium, he is sure it can only mean bad things for him.

So he tries his best to do his worst - and fails at failing.

Now the Magisterium awaits him. It's a place that's both sensational and sinister, with dark ties to his past and a twisty path to his future.

The Iron Trial is just the beginning, for the biggest test is still to come . . .

WHY I PICKED IT::

I got really excited about this book when I first heard about it, as I was looking for something centered around magic. A lot of books came out around the same time and I just didn't get to it.
THE MESSENGER OF FEAR

Book Series::

Messenger of Fear, Book #1

Author::

Michael Grant (Twitter)

Genre(s)::

Y

A, Paranormal, Supernatural


I remembered my name – Mara. But, standing in that ghostly place, faced with the solemn young man in the black coat with silver skulls for buttons, I could recall nothing else about myself.

And then the games began.

The Messenger sees the darkness in young hearts, and the damage it inflicts upon the world. If they go unpunished, he offers the wicked a game. Win, and they can go free. Lose, and they will live out their greatest fear.

But what does any of this have to do with Mara? She is about to find out . . .

WHY I PICKED IT::

The description, hello! Sounds amazing...
AVALON

Book Series::

Avalon, Book #1

Author::

Mindee Arnett (Twitter)

Genre(s)::

YA, Science Fiction, Dystopian




A ragtag group of teenage mercenaries who crew the spaceship Avalon stumble upon a conspiracy that could threaten the entire galaxy in this fascinating and fast-paced sci-fi adventure from author Mindee Arnett.

Of the various star systems that make up the Confederation, most lie thousands of light-years from First Earth-and out here, no one is free. The agencies that govern the Confederation are as corrupt as the crime bosses who patrol it, and power is held by anyone with enough greed and ruthlessness to claim it. That power is derived from one thing: metatech, the devices that allow people to travel great distances faster than the speed of light.

Jeth Seagrave and his crew of teenage mercenaries have survived in this world by stealing unsecured metatech, and they're damn good at it. Jeth doesn't care about the politics or the law; all he cares about is earning enough money to buy back his parents' ship, Avalon, from his crime-boss employer and getting himself and his sister, Lizzie, the heck out of Dodge. But when Jeth finds himself in possession of information that both the crime bosses and the government are willing to kill for, he is going to have to ask himself how far he'll go to get the freedom he's wanted for so long.

Avalon is the perfect fit for teens new to sci-fi as well as seasoned sci-fi readers looking for more books in the YA space-and a great match for fans of Joss Whedon's cult hit show Firefly.




WHY I PICKED IT::

Firefly reference... um, sign me up!
SIX OF HEARTS

Author::

L.H. Cosway (Twitter)

Genre(s)::

New Adult, Contemporary, Fantasy, Magic




Step right up and meet Jay Fields: Illusionist. Mentalist. Trickster. I think in triangles. You think in straight lines.

I show you a table and make you believe it's a chair.

Smoke and mirrors, sleight of hand, misdirection. I trick and deceive.

But most of all, I put on a good show.

The world thinks I killed a man, but I didn't. Bear with me. It's all a part of the plan.

Revenge is what I want. I want it for me and I want it for her.
I want it for all six of us.

She doesn't remember me, but she's the reason for everything. She'll be my prize at the end of all this – if I can hold onto my willpower, that is. Maybe I'll slip up a little, have a taste, just a small one.

So go ahead and pick a card. Come inside and see the show. Look at my hands, look so closely that you can't see what's happening while you're so focused on looking. I'll be destroying your world from right here in the spotlight.

You'll never see me coming until it's too late.

I've only got one heart, and after I've pulled off my grand deception I'll hand it right to her.

So, sit back, relax, and let my girl tell you our story. You're in for one hell of a ride.

WHY I PICKED IT::

Another clever description and one sexy back, mmm humm...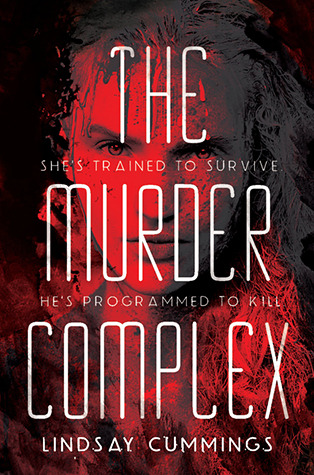 THE MURDER COMPLEX

Book Series::

The Murder Complex, Book #1

Author::

Lindsay Cummings (Twitter)

Genre(s)::

YA, Science Fiction, Dystopian, Mystery Thriller




An action-packed, blood-soaked, futuristic debut thriller set in a world where the murder rate is higher than the birthrate. For fans of Moira Young's Dust Lands series, La Femme Nikita, and the movie Hanna.

Meadow Woodson, a fifteen-year-old girl who has been trained by her father to fight, to kill, and to survive in any situation, lives with her family on a houseboat in Florida. The state is controlled by The Murder Complex, an organization that tracks the population with precision.

The plot starts to thicken when Meadow meets Zephyr James, who is—although he doesn't know it—one of the MC's programmed assassins. Is their meeting a coincidence? Destiny? Or part of a terrifying strategy? And will Zephyr keep Meadow from discovering the haunting truth about her family?




WHY I PICKED IT::

No lie. All the Booktubers have been talking about how bloody this book it and I am beyond curious.