"Waiting On" Wednesday is a weekly event that spotlights eagerly-anticipated upcoming releases.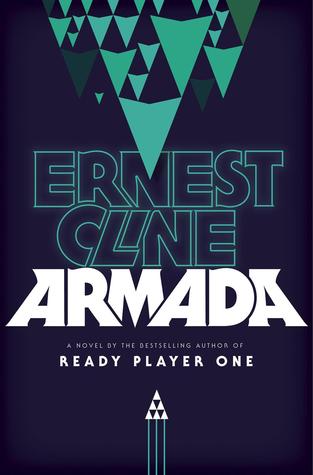 Genres:

Science Fiction, Dystopian, Aliens

Release Date:

July 28, 2015
Zack Lightman is daydreaming through another dull math class when the high-tech dropship lands in his school's courtyard-and when the men in the dark suits and sunglasses leap out of the ship and start calling his name, he's sure he's still dreaming.

But the dream is all too real; the people of Earth need him. As Zack soon discovers, the videogame he's been playing obsessively for years isn't just a game; it's part of a massive, top-secret government training program, designed to teach gamers the skills they'll need to defend Earth from a possible alien invasion. And now…that invasion is coming.

As he and his companions prepare to enter their ships and do battle, Zack learns that the father he thought was dead is actually a key player in this secret war. And together with his father, he'll uncover the truth about the alien threat, race to prevent a genocide, and discover a mysterious third player in the interplanetary chess game he's been thrown into. (less)


Why I Picked It:
For my first WoW post, this is the perfect choice. This is THE book I'm most anticipating in 2015. Ready Player One is my favorite standalone book ... ever! I've been hoping and wishing and praying that Ernie would bless the world with another story fabulous mind and behold! No way I'd miss this!