Each week we will post a characteristic and choose 5 of our favorite cover's with that characteristic.
#5

A LITTLE PRINCESS

Author:

Frances Hodgson Burnett

Genre:

Classics, Children, Historical Fiction
Sara Crewe is a gifted and well-mannered child, and Captain Crewe, her father, is an extraordinary wealthy man. So Miss Minchin, headmistress of Sara's new boarding school in London, is pleased to treat Sara as her star pupil--a pampered little princess.
But suddenly, one dreadful day, Sara's world collapses around her. All of her lovely things are taken from her and she is forbidden to associate with her friends. Her father has died penniless in India.
Miss Minchin can now show her greedy and meanspirited nature to its fullest. The little princess is reduced to a shabby drudge. But Sara does not break, and with the help of a monkey, an Indian lascar, and the strange, ailing gentleman next door, she not only survives her sufferings but help those around her.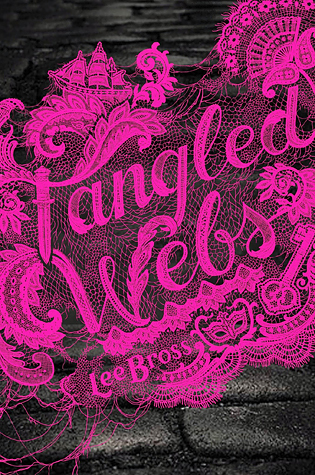 -

#4

TANGLED WEBS

Book Series:

Tangled Webs, Book #1

Author:

Lee Bross (Twitter)

Genre:

YA, Historical Fiction, Romance

London, 1725. Everybody has a secret. Lady A will keep yours—for a price. This sumptuous, scandalous YA novel is wickedly addictive.

Lady A is the most notorious blackmailer in the city. With just a mask and a gown to disguise her, she sweeps into lavish balls and exclusive events collecting the most valuable currency in 1725 London—secrets.

But leading a double life isn't easy. By day Lady A is just a sixteen-year-old girl named Arista who lives in fear of her abusive master, Bones, and passes herself off as a boy to move safely through the squalor of London's slums. When Bones attempts to dispose of his pawn forever, Arista is rescued by the last person she expects: Jonathan Wild, the infamous Thief Taker General who moves seamlessly between the city's criminal underworld and its most elite upper circles. Arista partners with Wild on her own terms in the hopes of saving enough money to buy passage out of London.

Everything changes when she meets Graeden Sinclair, the son of a wealthy merchant. Grae has traveled the world, has seen the exotic lands Arista has longed to escape to her whole life, and he loves Arista for who she is—not for what she can do for him. Being with Grae gives something Arista something precious that she swore off long ago: hope. He has promised to help Arista escape the life of crime that has claimed her since she was a child. But can you ever truly escape the past?
-
#3

SUGARBABE

Author:

Holly Hill

Genre:

Non Fiction, Autobiography, Memoir, Adult Fiction "Attractive, professional, well-spoken, well-dressed 35-year-old woman seeks sugar daddy. I live in Darlinghurst on a 17th floor unit with fantastic skyline views to the harbor. The unit also features very discreet and secure undercover guest parking. I am looking for exclusivity so will (theoretically) be available to you 24 x 7. I am single and don't have any children. I am also a fabulous cook and can provide gourmet meals should you require them. I am a qualified psychologist so I make an excellent listener, and I have a great love of conversation. I have also worked for many years in public relations so am a clever, charming companion in just about any situation. I love sex. I will require a generous weekly allowance in return for all of the above."


Holly Hill (pseudonym) gave up her job at the behest of her wealthy boyfriend—and then found herself dumped and penniless. After spending six weeks in bed pining for her lost love, she was encouraged by a friend to be "open-minded" about her career choices—and ended up placing an online ad for a sugar daddy. She received an almost overwhelming response from all sorts of men, but most of them were married men whose wives had lost interest in sex. As Holly interviewed the men and settled on a candidate, she decided to record what happened next. Those almost-daily observations became a journal documenting Holly's extraordinary experiences—not just the men she meets, but the things she finds out about marriages, in particular, and what men need from them. Sugarbabe is her real-life account of the emails, meetings, employment of and interactions with the applicants for the role, and the five men she eventually chooses (not all at the same time!). It is by turns funny, enlightening, challenging and thought-provoking.
-
#2

BEAUTIFUL TRASH

Book Series:

Flicker, Book #1

Author:

Mara Ryder

Genre:

New Adult, Romance, Adult Fiction Scarlet Briar

The exclusive private community inhabited by actors, sports stars, senators and high society. The most recent additions being Cherie Boddington and her stripper mother—poor white trash gone to live in the house on the hill with multi-billionaire community owner Drew Briar.

With the Cruelest Intentions

Cherie thought since she'd lived in the gutter she knew how dangerous the world was and how to protect herself. She knew how to be hungry, how to do without, and how to scrape and claw for what she wanted. No one ever taught her how to handle excess—or the hedonist heir apparent who has nothing better to do than find her every limit and push her past them. Fearing she'd become like her mother, Cherie's had little sexual experience aside from her mom's pervert boyfriends trying to get into her pants, but while trying to hold her own in Scarlet Briar she's launched on a journey of self-discovery, and the nature of pleasure and pain.

With the world at her fingertips while waiting for the glass house to shatter, Cherie embraces every new experience, every taste, and every touch only to learn not all that glitters is gold. Sometimes, it's just Beautiful Trash.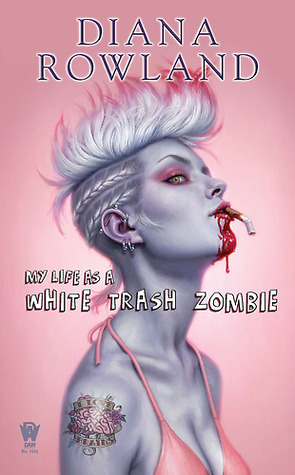 MY LIFE AS A WHITE TRASH ZOMBIE

Book Series:

White Trash Zombie, Book #1

Author:

Diana Rowland (Twitter)

Genre:

Urban Fantasy, Paranormal, Horror, Zombies

Angel Crawford is a loser.

Living with her alcoholic deadbeat dad in the swamps of southern Louisiana, she's a high school dropout with a pill habit and a criminal record who's been fired from more crap jobs than she can count. Now on probation for a felony, it seems that Angel will never pull herself out of the downward spiral her life has taken.
That is, until the day she wakes up in the ER after overdosing on painkillers. Angel remembers being in an horrible car crash, but she doesn't have a mark on her. To add to the weirdness, she receives an anonymous letter telling her there's a job waiting for her at the parish morgue—and that it's an offer she doesn't dare refuse.
Before she knows it she's dealing with a huge crush on a certain hunky deputy and a brand new addiction: an overpowering craving for brains. Plus, her morgue is filling up with the victims of a serial killer who decapitates his prey—just when she's hungriest!

Angel's going to have to grow up fast if she wants to keep this job and stay in one piece. Because if she doesn't, she's dead meat.

Literally.