Top 5 Best Book Covers is monthly meme created by
The Ramblings of a Coffee Addicted Writer
. The rules are simple: on the first Saturday of every month, post your 5 favorite books covers that are being released in the current month!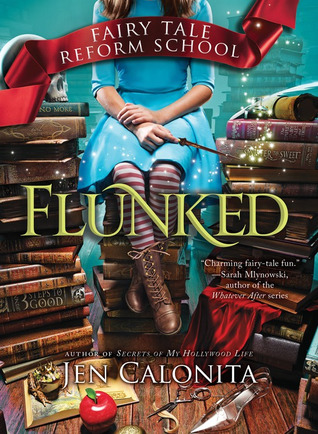 #1

Title:

Fairy Tale Reform School: Flunked

Author:

Jen Calonita (Twitter)

Genre:

Middle Grade, Fairy Tales, Magic

Release Date:

March 3, 2015

Would you send a villain to do a hero's job? An exciting new twisted fairy tale series from award-winning author Jen Calonita.

Full of regret, Cinderella's wicked stepmother, Flora, has founded the Fairy Tale Reform School with the mission of turning the wicked and criminally mischievous into upstanding members of Enchantasia.

Impish, sassy 12-year-old Gilly has a history of petty theft and she's not too sorry about it. When she lifts a hair clip, she gets tossed in reform school-for at least three months. But when she meets fellow students Jax and Kayla, she learns there's more to this school than its sweet mission. There's a battle brewing and she starts to wonder: can a villian really change?



#2
Title:
The Perilous Journey of the Not-So-Innocuous Girl
Author:
Leigh Statham
(Twitter)
Genre:
Steampunk, Historical Fiction
Released:
March 17, 2015
Lady Marguerite lives a life most 17th century French girls can only dream of: money, designer dresses, suitors and a secure future. Except she suspects she may be falling for her best friend Claude, a common smithie in the family's steam forge. When Claude leaves for New France in search of a better life, Marguerite decides to follow him and test her suspicions of love. But the trip proves more harrowing than she had anticipated, revealing secrets and testing her strength as well as her heart. Love, adventure and restitution await her in Canada, but only if she can survive the voyage.
-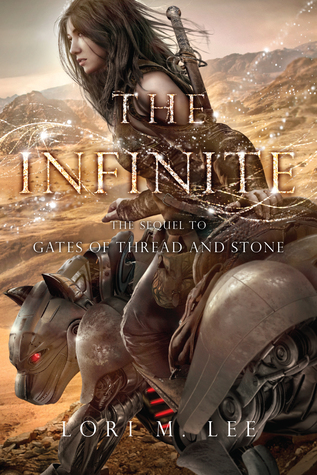 #3

Title:

The Infinite

Series:

Gates of Thread and Stone, Book #2

Author:

Lori M. Lee (Twitter)

Genre:

YA, Dystopian, Time Travel

Release Date:

March 10, 2015 The walls of Ninurta keep its citizens safe.


Kai always believed the only danger to the city came from within. Now, with a rebel force threatening the fragile government, the walls have become more of a prison than ever.

To make matters worse, as Avan explores his new identity as an Infinite, Kai struggles to remind him what it means to be human. And she fears her brother, Reev, is involved with the rebels. With the two people she cares about most on opposite sides of a brewing war, Kai will do whatever it takes to bring peace. But she's lost her power to manipulate the threads of time, and she learns that a civil war might be the beginning of something far worse that will crumble not only Ninurta's walls but also the entire city.

In this thrilling sequel to

Gates of Thread and Stone

, Kai must decide how much of her humanity she's willing to lose to protect the only family she's ever known.




-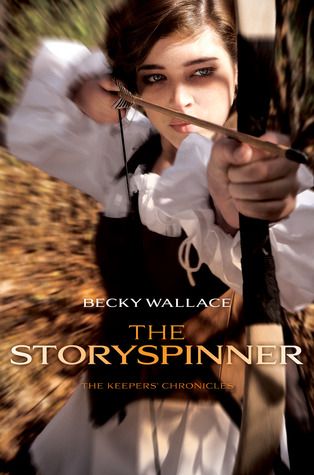 #4

Title:

The Storyspinner

Series:

The Keepers' Chronicles, Book #2

Author:

Becky Wallace (Twitter)

Genre:

YA, High Fantasy

Released:

March 3, 2015

Drama and danger abound in this fantasy realm where dukes play a game for the throne, magical warriors race to find the missing heir, and romance blossoms where it is least expected.

In a world where dukes plot their way to the throne, a Performer's life can get tricky. And in Johanna Von Arlo's case, it can be fatal. Expelled from her troupe after her father's death, Johanna is forced to work for the handsome Lord Rafael DeSilva. Too bad they don't get along. But while Johanna's father's death was deemed an accident, the Keepers aren't so sure.

The Keepers, a race of people with magical abilities, are on a quest to find the princess—the same princess who is supposed to be dead and whose throne the dukes are fighting over. But they aren't the only ones looking for her. And in the wake of their search, murdered girls keep turning up—girls who look exactly like the princess, and exactly like Johanna.

With dukes, Keepers, and a killer all after the princess, Johanna finds herself caught up in political machinations for the throne, threats on her life, and an unexpected romance that could change everything.
-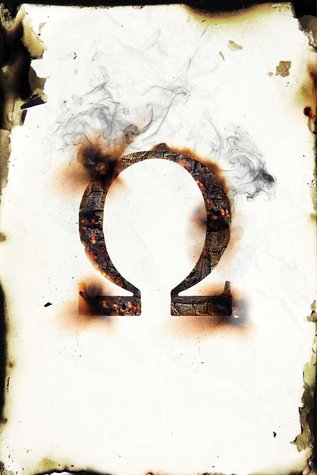 #5

Title:

The Fire Sermon

Series:

The Fire Sermon, Book #1

Author:

Francesca Haig (Twitter)

Genres:

YA, Dystopian, Science Fiction,

Released:

March 10, 2015




The Hunger Games meets Cormac McCarthy's The Road in this richly imagined first novel in a new post-apocalyptic trilogy by award-winning poet Francesca Haig.


Four hundred years in the future, the Earth has turned primitive following a nuclear fire that has laid waste to civilization and nature. Though the radiation fallout has ended, for some unknowable reason every person is born with a twin. Of each pair, one is an Alpha—physically perfect in every way; and the other an Omega—burdened with deformity, small or large. With the Council ruling an apartheid-like society, Omegas are branded and ostracized while the Alphas have gathered the world's sparse resources for themselves. Though proclaiming their superiority, for all their effort Alphas cannot escape one harsh fact: Whenever one twin dies, so does the other.

Cass is a rare Omega, one burdened with psychic foresight. While her twin, Zach, gains power on the Alpha Council, she dares to dream the most dangerous dream of all: equality. For daring to envision a world in which Alphas and Omegas live side-by-side as equals, both the Council and the Resistance have her in their sights.