Top 5 Best Book Covers is monthly meme created by
The Ramblings of a Coffee Addicted Writer
. The rules are simple: on the first Saturday of every month, post your 5 favorite books covers that are being released in the current month!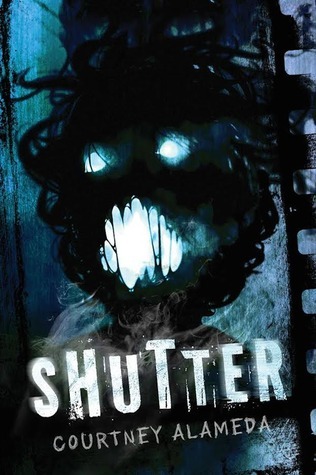 #1

Title:

Shutter

Author:

Courtney Alameda (Facebook)

Genre:

YA, Paranormal, Ghosts

Release Date:

February 3, 2015

Horror has a new name: introducing Courtney Alameda.

Micheline Helsing is a tetrachromat—a girl who sees the auras of the undead in a prismatic spectrum. As one of the last descendants of the Van Helsing lineage, she has trained since childhood to destroy monsters both corporeal and spiritual: the corporeal undead go down by the bullet, the spiritual undead by the lens. With an analog SLR camera as her best weapon, Micheline exorcises ghosts by capturing their spiritual energy on film. She's aided by her crew: Oliver, a techno-whiz and the boy who developed her camera's technology; Jude, who can predict death; and Ryder, the boy Micheline has known and loved forever.

When a routine ghost hunt goes awry, Micheline and the boys are infected with a curse known as a soulchain. As the ghostly chains spread through their bodies, Micheline learns that if she doesn't exorcise her entity in seven days or less, she and her friends will die. Now pursued as a renegade agent by her monster-hunting father, Leonard Helsing, she must track and destroy an entity more powerful than anything she's faced before . . . or die trying.

Lock, stock, and lens, she's in for one hell of a week.
#2
Title:
Everything I Do
Author:
Rosa Fitzwalter, Book #1
Author:
M.C. Frank
(Twitter)
Genre:
YA, Fantasy, Retelling
Released:
February 14, 2015
Robin Hood, hidden deep in the Sherwood Forest, is fighting to restore England to its rightful king, surrounded by faithful men, green leaves and clear skies. And yet for the first time he isn't satisfied with his lot in life. The reason, a red-headed maiden who saved him, more than a year ago, from certain death. Robin has exhausted himself looking for her with no hope of finding her alive, when he meets a slender youth who surprises him, little knowing that both their lives will be irrevocably changed.
Rosa Fitzwalter, the Sheriff's daughter and kinswoman to the King, lives in the grand castle in Nottinghamshire, trying to obey her father's wishes and to make him happy. What the mighty Sheriff doesn't know, however, is her closely-kept secret: she is leading a double life, sneaking out to the forest dressed as a boy, to inform the outlaws of his plans to destroy them.
Then Robin finds the boy who came to warn him in his forest. Two worlds collide, resulting in unimaginable danger and intense romance. Maybe, just maybe, they can be each other's salvation. But what if fate has other plans? What if their fearsome enemies finally succeed in tearing them apart forever?
Filled with adventure, intrigue and wild romance, this is a Robin Hood story unlike any you have ever read before!
-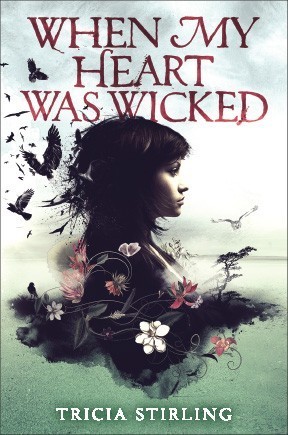 #3

Title:

When My Heart Was Wicked

Author:

Tricia Stirling (Twitter)

Genre:

YA, Paranormal, Magic

Release Date:

February 24, 2015 I used to be one of those girls. The kind who loved to deliver bad news. When I colored my hair, I imagined it seeping into my scalp, black dye pooling into my veins.

But that was the old Lacy. Now, when I cast spells, they are always for good.

16-year-old Lacy believes that magic and science can work side by side. She's a botanist who knows how to harness the healing power of plants. So when her father dies, Lacy tries to stay with her step-mother in Chico, where her magic is good and healing. She fears the darkness that her real mother, Cheyenne, brings out, stripping away everything that is light and kind.

Yet Cheyenne never stays away for long. Beautiful, bewitching, unstable Cheyenne who will stop at nothing, not even black magic, to keep control of her daughter's heart. She forces Lacy to accompany her to Sacramento, and before long, the "old" Lacy starts to resurface.

But when Lacy survives a traumatic encounter, she finds herself faced with a choice. Will she use her powers to exact revenge and spiral into the darkness forever? Or will she find the strength to embrace the light?

-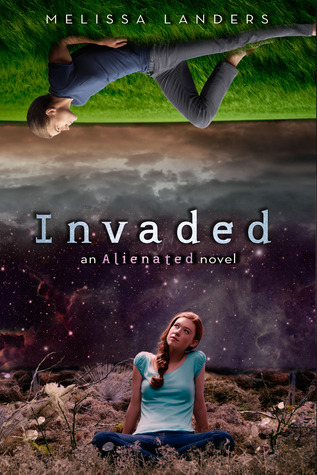 #4

Title:

Invaded

Series:

Alienated, Book #2

Author:

Melissa Landers (Twitter)

Genre:

YA, Science Fiction

Released:

February 3, 2015

The romantic sequel to Alienated takes long-distance relationships to a new level as Cara and Aelyx long for each other from opposite ends of the universe...until a threat to both their worlds reunites them.

Cara always knew life on planet L'eihr would be an adjustment. With Aelyx, her L'eihr boyfriend, back on Earth, working to mend the broken alliance between their two planets, Cara is left to fend for herself at a new school, surrounded by hostile alien clones. Even the weird dorm pet hates her.

Things look up when Cara is appointed as human representative to a panel preparing for a human colony on L'eihr. A society melding their two cultures is a place where Cara and Aelyx could one day make a life together. But with L'eihr leaders balking at granting even the most basic freedoms, Cara begins to wonder if she could ever be happy on this planet, even with Aelyx by her side.

Meanwhile, on Earth, Aelyx, finds himself thrown into a full-scale PR campaign to improve human-L'eihr relations. Humans don't know that their very survival depends on this alliance: only Aelyx's people have the technology to fix the deadly contamination in the global water supply that human governments are hiding. Yet despite their upper hand, the leaders of his world suddenly seem desperate to get humans on their side, and hardly bat an eye at extremists' multiple attempts on Aelyx's life.

The Way clearly needs humans' help . . . but with what? And what will they ask for in return?
-
#5

Title:

Unspeakable

Author:

Abbie Rushton (Twitter)

Genres:

YA, Contemporary, GLBT

Released:

February 5, 2015




Megan doesn't speak. She hasn't spoken in months.

Pushing away the people she cares about is just a small price to pay. Because there are things locked inside Megan's head - things that are screaming to be heard - that she cannot, must not, let out.

Then Jasmine starts at school: bubbly, beautiful, talkative Jasmine. And for reasons Megan can't quite understand, life starts to look a bit brighter.

Megan would love to speak again, and it seems like Jasmine might be the answer. But if she finds her voice, will she lose everything else?