Each week we will post a characteristic and choose 5 of our favorite cover's with that characteristic.
#5

Title:

Cybele's Secret

Book Series:

Wildwood, Book #2

Author:

Juliet Marillier

Genre:

YA, Fantasy, Historical Fiction
For Paula, accompanying her merchant father on a trading voyage to Istanbul is a dream come true. They have come to this city of trade on a special mission to purchase a most rare artifact—a gift from the ancient goddess, Cybele, to her followers. It's the only remnant of a lost, pagan cult.
But no sooner have they arrived when it becomes clear they may be playing at a dangerous game. A colleague and friend of Paula's father is found murdered. There are rumors of Cybele's cult reviving within the very walls of Istanbul. And most telling of all, signs have begun to appear to Paula, urging her to unlock Cybele's secret.
Meanwhile, Paula doesn't know who she can trust in Istanbul, and finds herself drawn to two very different men. As time begins to run out, Paula realizes they may all be tied up in the destiny of Cybele's Gift, and she must solve the puzzle before unknown but deadly enemies catch up to her. . . .
-

#4

Title:

Leviathan

Book Series:

Leviathan, Book #1

Author:

Scott Westerfeld (Twitter)

Genre:

YA, Steampunk, Fantasy, Historical Fiction

Prince Aleksander, would-be heir to the Austro-Hungarian throne, is on the run. His own people have turned on him. His title is worthless. All he has is a battletorn war machine and a loyal crew of men.

Deryn Sharp is a commoner, disguised as a boy in the British Air Service. She's a brilliant airman. But her secret is in constant danger of being discovered.

With World War I brewing, Alek and Deryn's paths cross in the most unexpected way…taking them on a fantastical, around-the-world adventure that will change both their lives forever.
-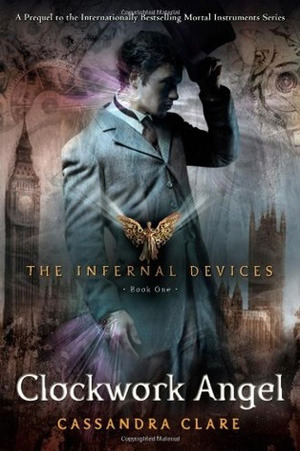 #3
Title:
Clockwork Angel
Book Series
:
The Infernal Devices, Book #1
Author:
Cassandra Clare
(Twitter)
Genre:
YA, Fantasy, Historical Fiction
Magic is dangerous--but love is more dangerous still.
When sixteen-year-old Tessa Gray crosses the ocean to find her brother, her destination is England, the time is the reign of Queen Victoria, and something terrifying is waiting for her in London's Downworld, where vampires, warlocks and other supernatural folk stalk the gaslit streets. Only the Shadowhunters, warriors dedicated to ridding the world of demons, keep order amidst the chaos.
Kidnapped by the mysterious Dark Sisters, members of a secret organization called The Pandemonium Club, Tessa soon learns that she herself is a Downworlder with a rare ability: the power to transform, at will, into another person. What's more, the Magister, the shadowy figure who runs the Club, will stop at nothing to claim Tessa's power for his own.
Friendless and hunted, Tessa takes refuge with the Shadowhunters of the London Institute, who swear to find her brother if she will use her power to help them. She soon finds herself fascinated by--and torn between--two best friends: James, whose fragile beauty hides a deadly secret, and blue-eyed Will, whose caustic wit and volatile moods keep everyone in his life at arm's length...everyone, that is, but Tessa. As their search draws them deep into the heart of an arcane plot that threatens to destroy the Shadowhunters, Tessa realizes that she may need to choose between saving her brother and helping her new friends save the world...and that love may be the most dangerous magic of all.
-
#2

Title: Tattered Heart Book Series: Princess Kingdom, Book #4

Author:

Annie Jackson (Twitter)

Genre:

YA, Fantasy, Fairy Tales

In the kingdom of Amaranyllis, only the princesses have the power to control the errant magic constantly threatening to cross over from the boundary of fairie. But the princess is lost; hidden from a curse with the desperate hope that she will become the salvation of their kingdom.

She cannot, however, elude her destiny. Aribella must take her rightful place and contend with the dangers hidden in royal life. Beyond the unpredictable fairie storms inside the palace; behind political treachery; in the midst of suitors and the perils of falling in love, there lies a secret that could be her undoing...

This loose retelling of Sleeping Beauty offers a captivating world of royal legacies and fairy blood; of wild magic and beauty even in the midst of darkness.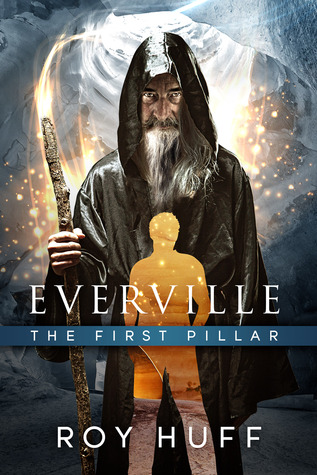 Title:

The First Pillar


Book Series:

Everville, Book #1


Author:

Roy Huff (Twitter)


Genre:

YA, Fantasy, Science Fiction, Adventure
Owen Sage is the emblematic college freshman at Easton Falls University. With all the worries about his first year in college, he was not prepared for what would happen next. His way of life was flipped upside down when he mysteriously crossed into another dimension, into the beautiful land of Everville. His excitement was abruptly halted when he discovered that there was a darkness forged against both the natural world, which he knew well, and the new land which he discovered, Everville. He must devise a plan to save both worlds while joining forces with the race of Fron and The Keepers, whom both harbor hidden secrets he must learn in order to gain power over the evil that dwells in The Other In Between.

With a race against time to save both worlds, his short time at Easton Falls did not quite prepare him for the evil, dark forces he must fight in order to conquer The Other In Between.